CANOE TOUR or STAND UP PADDLE WITH GUIDE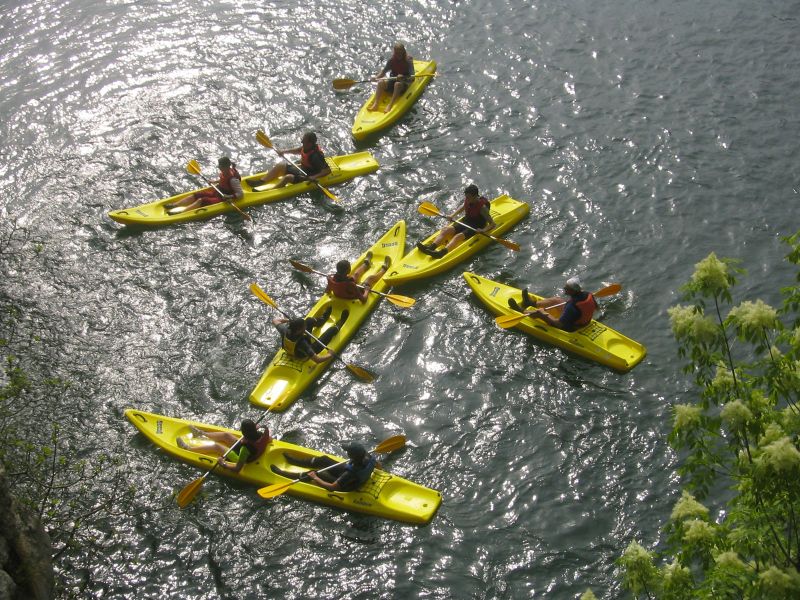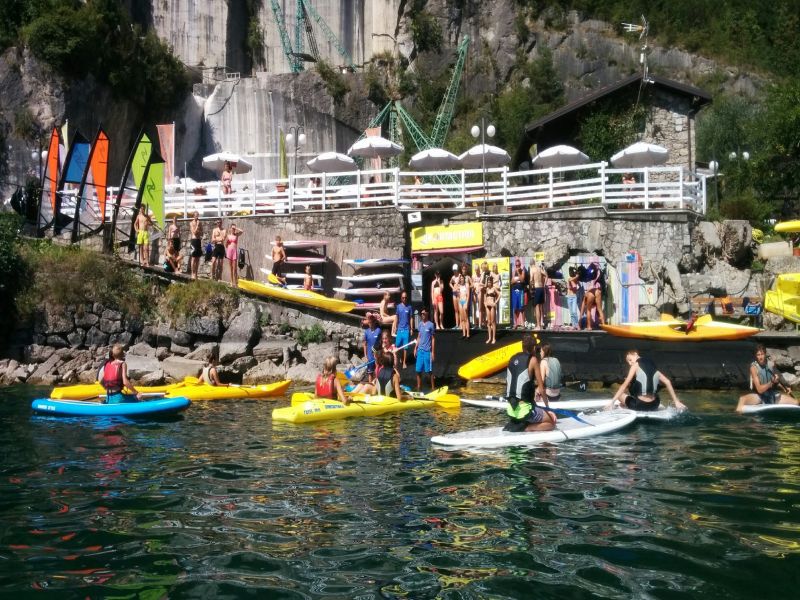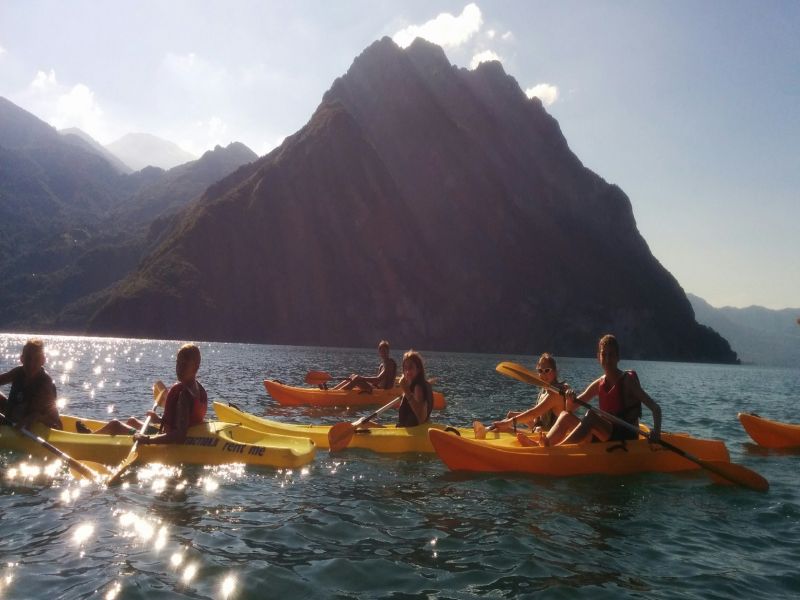 Canoe trip or stand up paddle on the lake within reach of everyone, with the supervision of a guide that will not only give you advice on the technique of paddling, but you will illustrate the natural beauties of the lake.
After a brief briefing with your guide, you will devote yourself to the exploration of the lake, which in this stretch of coast is characterized by suggestive horrifiies, imposing rocky cliffs that are thrown to the peak on the water's mirror. Thanks to the unusual viewpoint of the canoe, with this tour it will be possible to reach unique places and observation points, unreachable from the ground, and immerse yourself in nature, listen to the sounds and see the colors. Finally, for your safety, a dinghy assistance will always be ready in the water for any need. At the end of the excursion there is a lunch on the Lake Terrace or at your choice in the Garden of Olives.
Period:
All year
Meeting Point:
Sportaction, Loc. Grè 4, between Castro and Riva di Solto on the Bergamo side
Tour program from 2 hour and a half:
09.00 am Meeting at the nautical Base
09.15 am Technical Briefing
09.30 am Departure excursion
12.00 am Lunch on the terrace
Tour program from 1 hour and a half:
10.00 am Meeting at the nautical Base
10.15 am Technical Briefing
10.30 am Departure excursion
12.00 am Lunch on the terrace
Includes:
Canoe, paddle, lifejacket, water proof bag, guide, safety equipment, dinghy rescue ready for any emergency, services in base.
Booking Conditions:
Reservation within 48 hours before start of business (subject to availability check)
Cancellation Policy:
Free cancellation within 48 hours or the same day in case of rain before departure.
Cost:
€35.00 per person, tour 1.5 hours (incl. lunch)
€50.00 per person, tour 2.5 hours (incl. lunch)
Number of participants:
From 2 to 20 people
Request info in Sportaction Office
The price includes all the necessary equipment