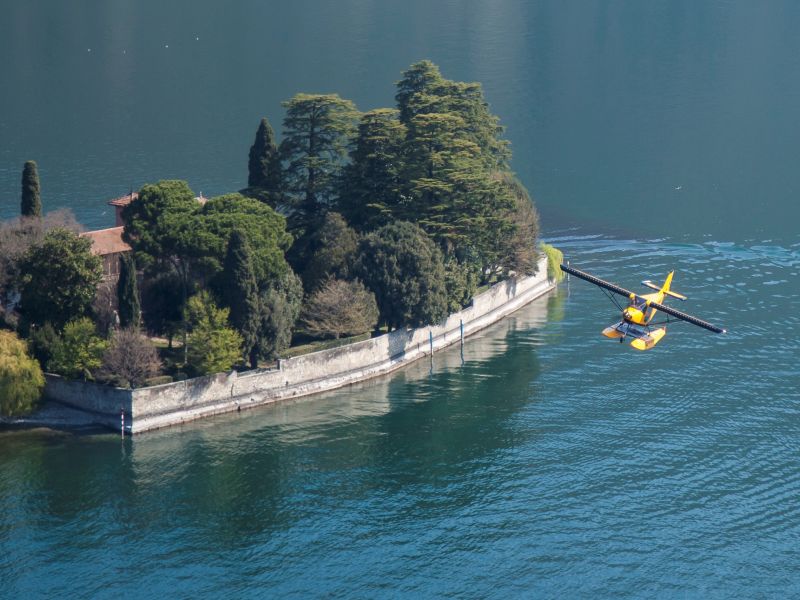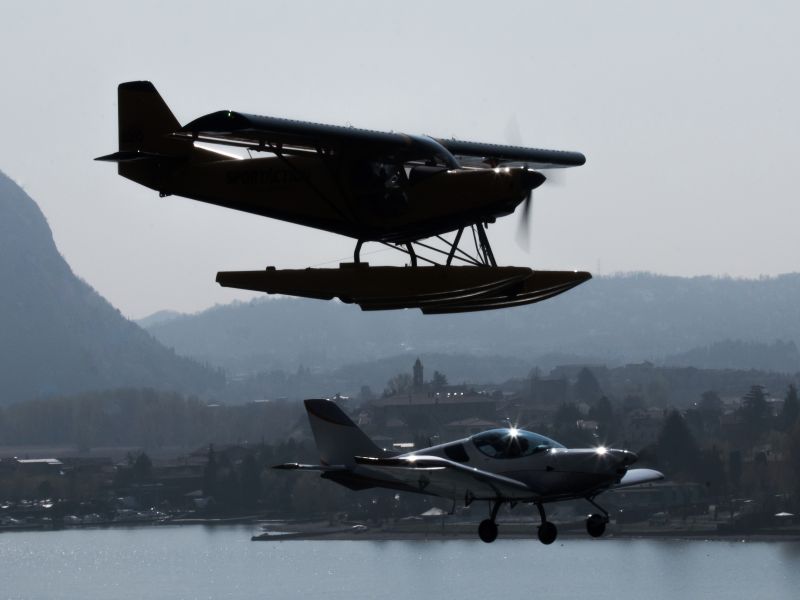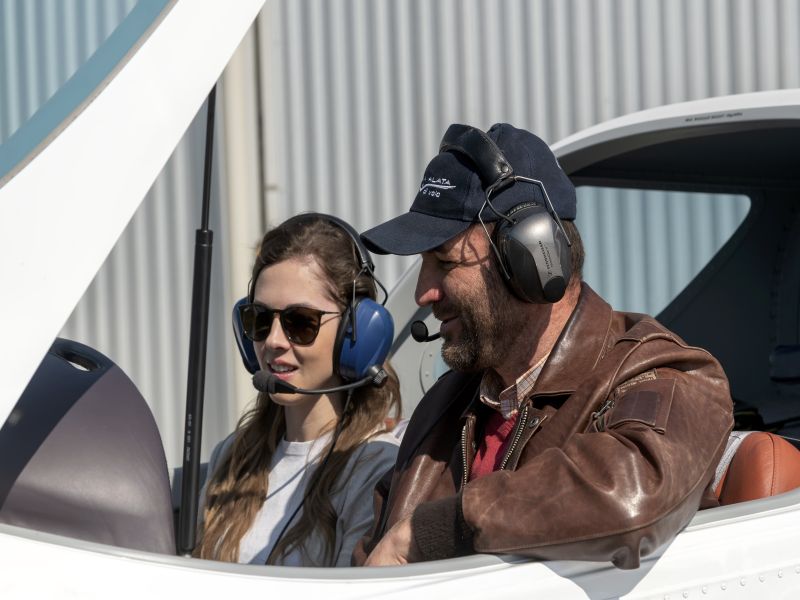 The motor flight on Lake Iseo is a unique and unforgettable experience, in a few tens of kilometers you can admire natural landscapes rich in history and tradition.
The aircraft used is that of the Flying school Sportaction Victory Alata, an advanced aircraft equipped with the best European safety standards. This experience represents the first step that can be done to enroll in the piloting school.
Taking off from the aviosurface of Cizzago (BS), one of the most equipped in northern Italy, you can admire Mount orphan, morainic memory of the last glaciation and then fly over the Franciacorta land of wines known all over the world.
Continuing North you will admire the dreamlike designs of the blades and geometric shapes of the peat bog of Iseo, Natural Park and point of rest of the migratory birds.
At this point the Lake Iseo will open to your view as a jewel nestled in the mountains that will reveal in a few minutes flight its treasures: Island of Sao Paulo, Mount Isola, Island of Loreto, pyramids of areas.
The return flight on the Bergamo side will allow you to see from above the legendary Riva shipyards, the Cantieri nautical Bellini with the largest motorboat museum on the shores of the world. After the landing we will make a brief de briefing to technically comment on the flight just finished.
Period:
All year round
Meeting Point:
Meeting point: Aviosurface Santa Lucia, in via Rudiana, 6 in Comezzano – Cizzago (Brescia).
Program:
– Preflight Briefing with Instructor
– Duration of the flight lesson 30 minutes
– De Briefing with instructor
Includes:
Two-seater motorised airplane, instructor, fuel, safety equipment, services in base, briefing room.
Booking Conditions:
Reservation within 48 hours before start of business (subject to availability check)
Cancellation Policy:
Free cancellation within 48 hours or the same day in case of rain before departure.
Price:
€140.00 per person (all-encompassing)
Number of participants:
1 person at a time
Request info in Sportaction Office
The price includes all the necessary equipment